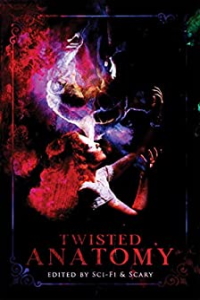 Twisted Anatomy: A Body Horror Anthology
Benefitting the Pulmonary Hypertension Association and the National Domestic Violence Hotline, Twisted Anatomy contains new stories from some of the best authors in indie horror and science fiction, alongside several new voices guaranteed to suck readers in for years to come.
It all started with talk of tentacles from unmentionables… From this gooey start, our body horror charity anthology was born. Within these pages, our authors have come together to delight and disgust with stories about perhaps the most horrifying thing of all: the human body.